Welcome to the Wonderland Hop #13!! Another fabulous round-up of links last week, all kinds of interesting projects, posts, recipes - ideas galore! I love reading your posts, learning from you, and sharing them via Twitter and Pinterest. Join us again, and link up your favorite posts of the week - the ones that made you laugh, cry, inspired (or pinspired;)). Every week, we feature our favorites. This week, we were loving the following links:
We "mustache" you to look at this post about a mustache-themed baby shower
over at The Princess and Her Cowboys. Really cute ideas if a boy is on the way.

This post from The Nautical Owl about a family adventure during which a snapping turtle reared its ugly head.

This thrift-store mug transformation with a little liquid gold over at VMG206.

This post from Before, During, and After about creating a focus book for labor. I probably would never have taken it out of the bag, but I think it's a good way to prepare for labor and get your head in the right place:).
This post from Lana over at Little Bitty Life, made me laugh and laugh. Especially her drawing of trying to douse her chickens' feet in oil. A good pick-me-up for a lousy Monday.
If you were featured, feel free to grab a button: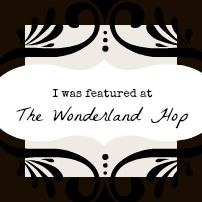 We only have a few pesky rules (the usual suspects):
Follow The Owl's Skull on some platform (GFC, Bloglovin', Twitter, Facebook).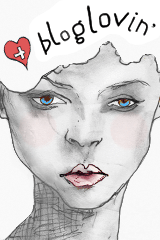 Link up our blog in your specific post (grab a button; it's super cute;)).
Drop me a line in the comments to let me know that you dropped by to visit so I can return the favor and follow you back.

On that note, please click through the other links, drop the posters a line or two, follow the ones you really want to follow.

Tweet or share the hop on Facebook/Google+ etc.; the more, the merrier!!
Peace, love, and link-up!! Can't wait to see what you were up to this week! ~Alice