Welcome to the Wonderland Hop #12!! Another fabulous round-up of links again last week, all kinds of interesting projects, posts, recipes - ideas galore! I love reading your posts, learning from you, and sharing them via Twitter and Pinterest. Join us again, and link up your favorite posts of the week - the ones that made you laugh, cry, inspired (or pinspired;)). Every week, we feature our favorites. This week, we were loving the following links:
This lovely bit of writing from Jill at Blue Plate Sundays, all about flowers, food, and long-forgotten memories.
Stop by and show this new blog some love.
Living Better Together had me at Maine Blueberry. These look absolutely delicious.
If you were featured, feel free to grab a button: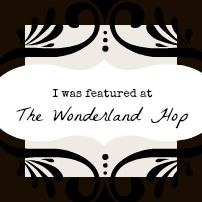 We only have a few pesky rules (the usual suspects):
Follow The Owl's Skull on some platform (GFC, Bloglovin', Twitter, Facebook).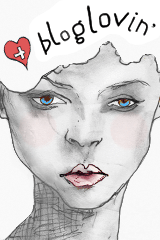 Link up our blog in your specific post (grab a button; it's super cute;)).
Drop me a line in the comments to let me know that you dropped by to visit so I can return the favor and follow you back.

On that note, please click through the other links, drop the posters a line or two, follow the ones you really want to follow.

Tweet or share the hop on Facebook/Google+ etc.; the more, the merrier!!
Peace, love, and link-up!! Can't wait to see what you were up to this week! ~Alice