I love reading those posts where bloggers give a round-up of their favorite things. I thought it would be fun, every once in a while, to mull over my favorite stuff - past, present, and future. Here goes:
#1: I am a serious Anthropologie addict. I want to buy everything in the store, including the $2,500 art installation seating arrangement straight out of Beetlejuice. I'm sure I could find a place for it. On that note, check out this post that Katie over at
Upcycled Treasures
shared on Facebook yesterday. There are about 38 projects I want to tackle on a Saturday night;).
#2: My favorite cartoon song. One two three four five .... I think someone was on drugs when they put this bit together.
#3: My favorite picture of my baby brother and I. I should note, I'm on a chair here. Dude is pretty tall. And ornery.
#4: My favorite dessert is Blackberry Pie. Hands down. I even love the seeds.
#5: My favorite singer is Jamey Johnson. Amazing live. Brooding. Great songs. Killer voice. I could go on;).
#6: My favorite blogs to read right now are Gypsy Bee, Upcycled Treasures, and I Believe in Story. I really admire how each lady has developed a distinct style for herself and her online space. Go read and enjoy!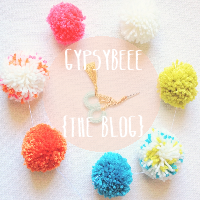 TGIF:). Enjoy your cocktails, the time with your loved ones, laying by the pool, whatever floats your boat. I'm off now to make Cream of Cherry soup (I know; it sounds really weird, but it is Eastern European, so I have hope) for a Dinner Club we are starting up with friends tomorrow night - more on this later this week. We are also going on a Double Decker tour of Pittsburgh tomorrow morning. I cannot wait!! Much love. ~Alice (aka jess)