Welcome to the Wonderland Hop #7!! Another place where you can link up those favorite posts of yours that inspire us and make us want to dig in and be creative, thoughtful, and smart - generally better people. E
very week, we feature our favorite links (since it's a smaller hop, you have a really good chance of being featured - extra clicks! Wink, wink; nudge nudge;)). H
ere's what we were loving this week (some foodie goodies and favorite mistakes):
This post from Some of the Best Things in Life are Mistakes (Because I know exactly how she feels:))!
Dessert and wine in the afternoon?!?! Yes, please. This Plum Crostata from BeBetsy.
And finally, because it seems to be a largely foodie week, this sweet sausage spaghetti from Mamal Diane,
a new favorite in the Alice house.
If you were featured, feel free to grab a button:):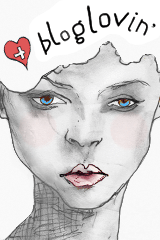 Link up our blog in your specific post (grab a button; it's super cute;)).
Drop me a line in the comments to let me know that you dropped by to visit so I can return the favor and follow you back.

On that note, please click through the other links, drop the posters a line or two, follow the ones you really want to follow.

Tweet or share the hop on Facebook/Google+ etc.; the more, the merrier!! I also tweet each post throughout the week as they are linked up.
Peace, love, and link-up!! ~Alice